Just a quick post, I've just been on GW site and they have put the new Orc & Goblin miniatures and Army Book on the advanced Order page… Woohoo!!! Take a look at this: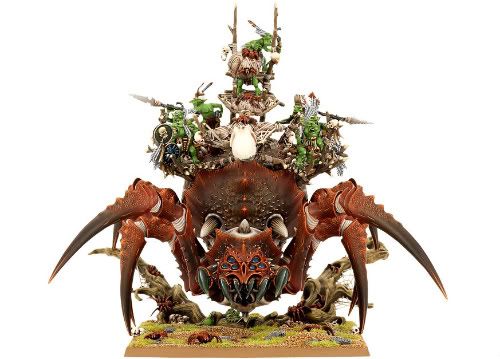 This new Arachnarok Spider may just be my favourite GW minaiture of all time. Got to get one! It's a shame because I have always liked forest goblins and had a small army of the orignal 90′s minis, but sold them a couple of years ago… DAMN!!
I've posted all the pictures in the discussion area of all the releases, click here to see them.
W.